Piano Tunes was founded by Gé Bijvoet to learn, exercise and play tunes for piano.
A special Duets page for all the Quatre Mains. Tips about how to play, handle the piano, study, relax.
In the Basic page we handle improvisation.
New videos and easy to play good sounding tunes to hear and buy on almost a daily basis.
Jazz Pianist Gé Bijvoet is teaching at the Conservatory in Utrecht in the Netherlands.
He has won several international prizes as a soloist and has played with great Jazz musicians like Dick de Graaf, Eric van der Westen, Ton van der Geijn, Bob Malach, Tony Lakatos, Gary Thomas, Masha Bijlsma, Ad Colen and has
recorded many cd's.
https://gebijvoet.com
PianoTunes: Trexus,
A swinging and bouncing Jazzy tune with some nice left and right hand challenges. Video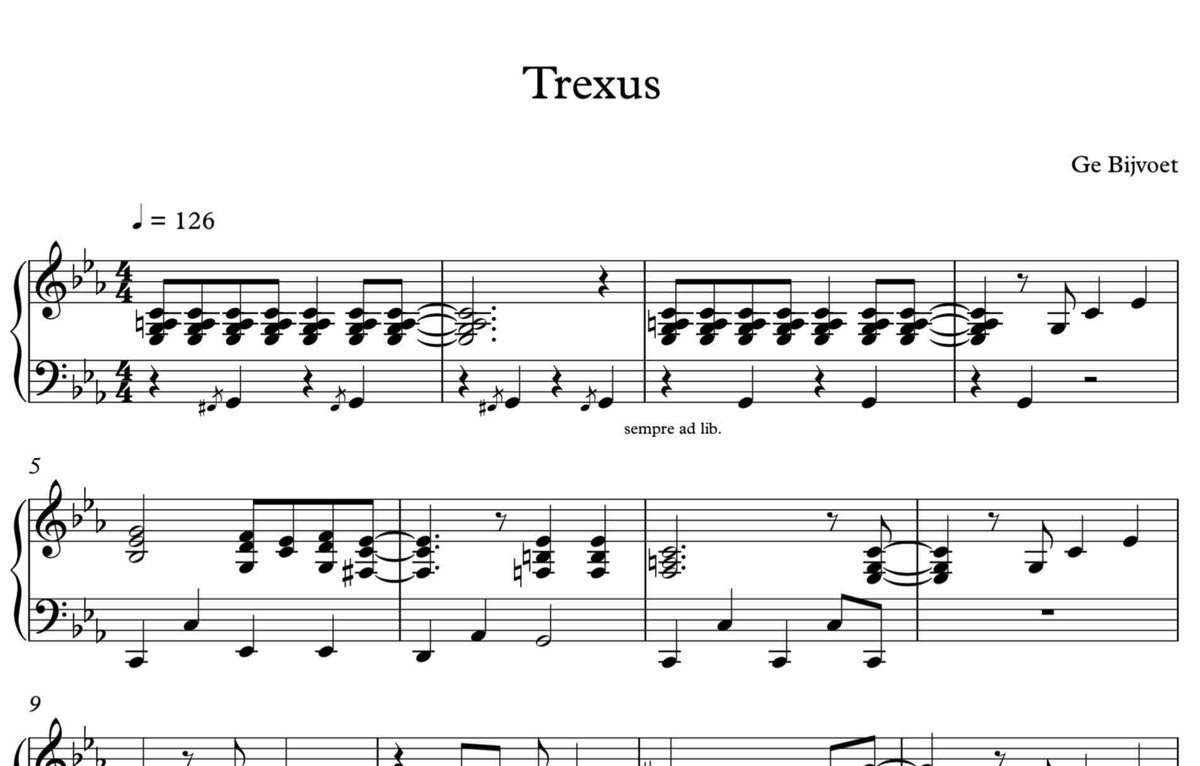 Listen to all the available PianoTunes. Some of them are also on video.
All the tunes are available on Sheet Music.

The Summer Swing is the Summer 2019 Bonus track and is available for 1 euro!


The actual shop for the Sheet Music.
Ideal, Paypal, MasterCard, is all possible and you get the music direct by e-mail.

Find our hit, Bella Ciao Sheetmusic for piano for four or two hands. The tune from the Netflix Series La Capa de Papel.

Here you'll find a lot of tips and tricks. Knowledge and information.
Also we publish here some of the tunes.

Walking bass, groove, sight reading, scales and much more.

New video's about how to play, handle the piano, study, relax.
In short very informative video's explained by Hetty Sponselee.

Independent fingers, hand position, pedal use, how to study, and much more.

New video's with improvisation lessons and arrangements.

Piano Quatre Mains on favorite songs by Hetty Sponselee.
Great piano Duets from easy to more advanced players.



Tunes are recorded in our studio.
DutzStudio
recording acoustic music in small ensembles
www.dutzstudio.nl
www.pianotunes.eu
www.gebijvoet.com
www.dutzstudio.nl
www.masteringstudio-online.com
Video's with to the point piano material, experiments, theory.
Also sheet music will be available in the nearby future.
mastering classical piano technique